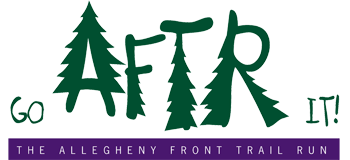 Crosswinds at Mid-State Airport
Welcomes Athletes, Supporters and Spectators for the
The Allegheny Front Trail Run
July 25, 2015
More about the Allegheny Front Trail Run...
2015 Mid-State Airport Event Schedule
Jun 6 – 7
CPR-SCCA Solo Events 2 and 3
Jun 28
CPR-SCCA Solo Events 5
Jul 11
Clearfield Airport Fly-In
Hosted by Clearfield EAA. Clearfield EAA pilots provide the Young Eagle rides at the Mid-State Fly-Ins.
Jul 11 – 12
CPR-SCCA Solo Events 6 and 7 (CKC)
Sat, Jul 25
4rd Annual Allegheny Front Trail Run
Aug 1
CPR-SCCA Z/Fest and Test & Tune
Aug 2
CPR-SCCA Solo Event 8
Aug 22
(date change)
2015 Mid State Fly-In


Fly-in Breakfast/Lunch with proceeds benefiting the Nittany Squadron of the Civil Air Patrol. Free airplane rides to children (age requirements), courtesy of the Clearfield EAA Chapter. Stay tuned for details. Rain date: Aug 23.

Oct 4
CPR-SCCA Solo Event 8
Welcome to the Mid-State Regional Airport website. Here you will find details on the operations of the airport, pilot information, local events and attractions, and information about the Mid-State Regional Airport Authority.
From May through October, Airport meetings are held at the Airport Terminal Building on the first Tuesday of each month, beginning at 7:00 p.m. From November through April, meetings are held at the Rush Township Building on the 1st Tuesday of each month in Philipsburg, beginning at 7 p.m. Please call ahead if inclement weather. Meeting dates could be changed due to holidays or election day.
A Brief History of the Mid-State Airport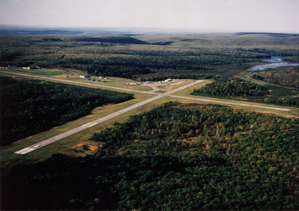 Built in the 1930s as an emergency landing field, the airport was originally named Black Moshannon Airport. It opened in 1940 and was used by military and private planes. From 1953 to 1978, Allegheny Airlines provided commuter service.
In 1988, the Mid-State Regional Airport Authority formed to manage the facility. The Airport Authority is comprised of nine municipalities from Centre and Clearfield Counties.
Today, the Mid-State Airport is licensed and operated by the Mid-State Regional Airport Authority. It is utilized by private pilots and serves as a forest fire attack base for the Pennsylvania Department of Conservation and Natural Resources Bureau of Forestry.
Civil Air Patrol: Nittany Composite Squadron

Mid-State Airport welcomes the Civil Air Patrol. In January 2007, the Airport Authority entered in to an agreement with the Civil Air Patrol to allow a squadron to be based at the Airport.
The Civil Air Patrol provides a Cadet Program for local youth ages 12–21 and a Professional Development program for Senior Members, ages 21 and up.
The Civil Air Patrol also trains for and participates in Air Force authorized missions dealing with Search and Rescue for lost and missing persons and aircraft. Locally, members of this squadron participated saving four lives in 2006 at plane crashes near Mid-State Airport and Snow Shoe.
Mid-State Cadet Squadron 239 merged with the Nittany Composite Squadron in 2014. Please check the Nittany Composite Squadron 338 website for meeting places and times and for more details about this squadron.

Central Pennsylvania Region Sport Car Club of America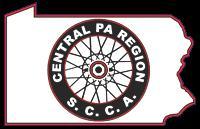 For several years, Mid-State Airport has hosted Central Pennsylvania Region Sport Car Club of America rallies throughout the year. The SCCA is a group of sports-car enthusiasts including autocrossers, rally enthusiasts, road racers, vintage racers, and auto racing professionals. SCCA schedules events at the airport from April through October.
Details on the SCCA can be found at the Central PA Sports Car Club website.
Rental Information
Information about renting hangars and meeting rooms can be found on the Airport Details page.